All Inventory
Includes Helmet Cabinet Front ramp for sleds. High enough to haul side x side
Stock #: 63063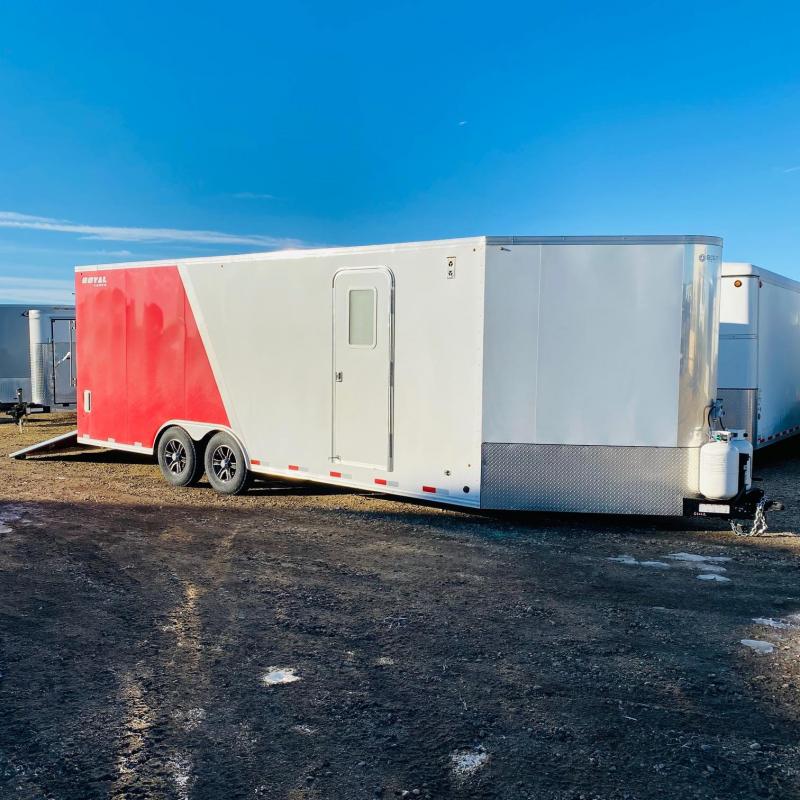 Includes Helmet Cabinet Front ramp for sleds. High enough to haul side x side
Stock #: 63062
OVERALL LENGTH18' OVERALL WIDTH8.5' OVERALL HEIGHT8.3'I NTERIOR LENGTH14.3' INTERIOR WIDTH6.7' INTERIOR HEIGHT6.5' REAR DOOR WIDTH6' REAR DOOR HEIGHT 6.7'AXLE3500(2) lbs. BRAKES Electric - Both Axles TIRESST205/75R15 C RIMS15" Black Rim JACK2000 lbs. Top Wind ...
Stock #: 52562
Ramp Doors Mirrored aluminum V-Nose White Aluminum Wall and Ceiling Lining 4 -- 5000LB Floor D-Rings c/w Backing Plates Bolt-on Safety Chains and Hooks 24" Aluminum Checkerplate Front 7-Prong RV Style Trailer Connector Rechargeable Breakaway Kit Enclosed Wiring 2-Two Way Vents...
Stock #: 48710
This sled trailer comes with the mezzanine flooring, 2 fuel doors, tandem 5200lbs axles, ST225/75R15 radial tires, V-nose, 78" tall interior height, dry weight of 3949 lbs or 1795kgs, and hauling capacity of 7491lbs, or 3398kgs. Upgraded with higher diamond checkplate.
Stock #: 51647
Get a Quote
Please enter your contact information and one of our representatives will get back to you with more information.
Click to Call
Please enter your name and phone number to get calling options.